By

– August 3, 2012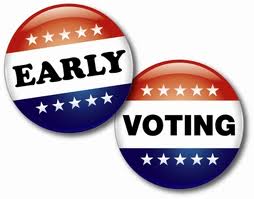 Florida's primary elections are just around the corner!  Instead of waiting until August 14th to make your voice heard, beat the crowds by casting your ballot early.  Click here to find the dates, times and locations of your county's early voting program.
Remember no two counties in Florida are alike when it comes to their early voting program and that is why it is so important to make sure you have the correct information before you head to the polls.
Please click here to find out more information about early voting in Florida!