By

– October 5, 2012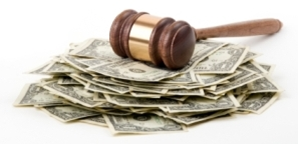 There's an old riddle in Tallahassee that says, "There are two kinds of politicians in this state:  those that try to get even, and those that don't."  Prior to being Governor, Rick Scott's claim to fame was committing the largest Medicare fraud ever against the United States Government.   Since taking office, as the consummate outsider, Rick Scott's tenure has been marked by draconian legislation and radical budgets that have had adverse consequences for Florida's families and communities.
Thankfully Florida has been spared the effects of some of this reckless driving due to our State Constitution, which requires an independent judicial system.  This is especially true concerning Florida's Supreme Court, which holds the power to review the constitutionality of any laws passed in Tallahassee to insure they are legal and enforceable.
The Florida Supreme Court also serves to prevent state government from weaving all over the road, overstepping its legal boundaries and causing needless litigation to undo legislative moral activism disguised as "policy."
If you can't win in the court, then what?  Why, for the man who bought and paid for his campaign for the Governor's mansion out of his own pocket, the answer is simple:  you buy it! And that is precisely what is happening in our state. Governor Rick Scott and a posse of tea party activists, many who reside far from Florida, are injecting politics into Florida's judicial system by trying to remove Justices R. Fred Lewis, Barbara Pariente and Peggy Quince from the bench in this November's election.  Any justices removed by such an effort would have their replacements named by none other than the Governor himself.
Things to Remember:
Florida's merit retention system for justices was created almost forty years ago to keep politics out of the judicial branch, but that is exactly what is happening under Governor Scott.
This year, for the first time in forty years, standing justices of the Florida Supreme Court have certified opposition to their retention under merit system principles.
It is no secret where the opposition is coming from:  Out-of-state special interest groups like the Southeastern Legal Foundation, a tea party-leaning legal activist group, is lining up with the Governor and others to spearhead opposition to the judge's retention.
 Any Court's sworn duty is to uphold the letter of the law, regardless of politics, policy or party.