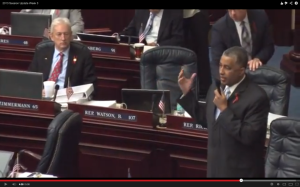 Welcome to the third installment of the 2013 Session Update series. Every week we'll put you into the halls of the capitol to see the legislative process in action. This week's update covers: Parent Trigger, Paid sick leave preemption, both Senate public pension reform bills and the passage of HB7011.
Click Here: http://bit.ly/X5vTrJ
(Visited 33 times, 1 visits today)
Your Thoughts?