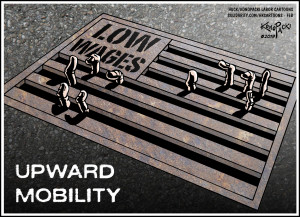 Write your local newspaper and tell your community about the Legislature's real threat to prevent local governments from implementing wage theft ordinances.  SB 1216 by Senator Bradley and HB 1125 by Representative Goodson are both an attempt to overstep home rule at the expense of workers and their families, law-abiding businesses, and local economies. These bills would prevent future and already established/highly successful local wage theft programs from being implemented. When wage theft occurs, workers and their families are denied hard-earned wages, local economies lose the extra consumer spending that is so vital to a community's economic health, and responsible employers are forced to compete with unscrupulous businesses that undercut them on labor costs.
CLICK HERE to write a letter to your local newspaper about the importance of local wage theft ordinances!
(Visited 63 times, 1 visits today)
Your Thoughts?