The Labor movement has long been at the forefront of combating racism and xenophobia. The immigrant community nationwide has felt a dramatic rise in both. With a push to further divide workers through the hateful rhetoric from Trump and others, Labor in Central Florida is instead focusing on building power in the community, at the workplace and at the ballot box.
The Central Florida AFL-CIO, working with community partners, affiliates and the Florida Immigrant Coalition (FLIC) recently launched a leadership development program to empower leaders in the immigrant community to champion initiatives that improve the lives of workers, their families and communities in Central Florida. Additionally, the program cultivates relationships among and between workers, and their Unions, while supporting a pathway to citizenship and protecting voting rights for those who are eligible.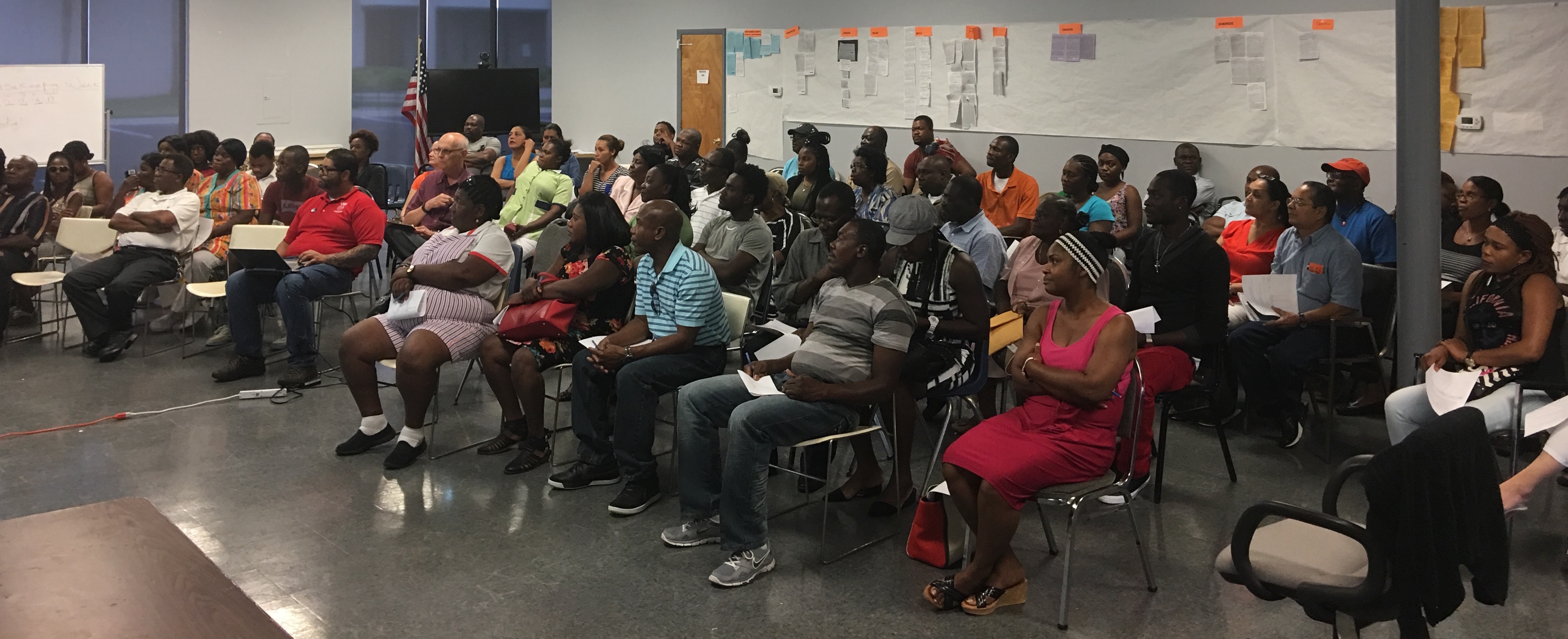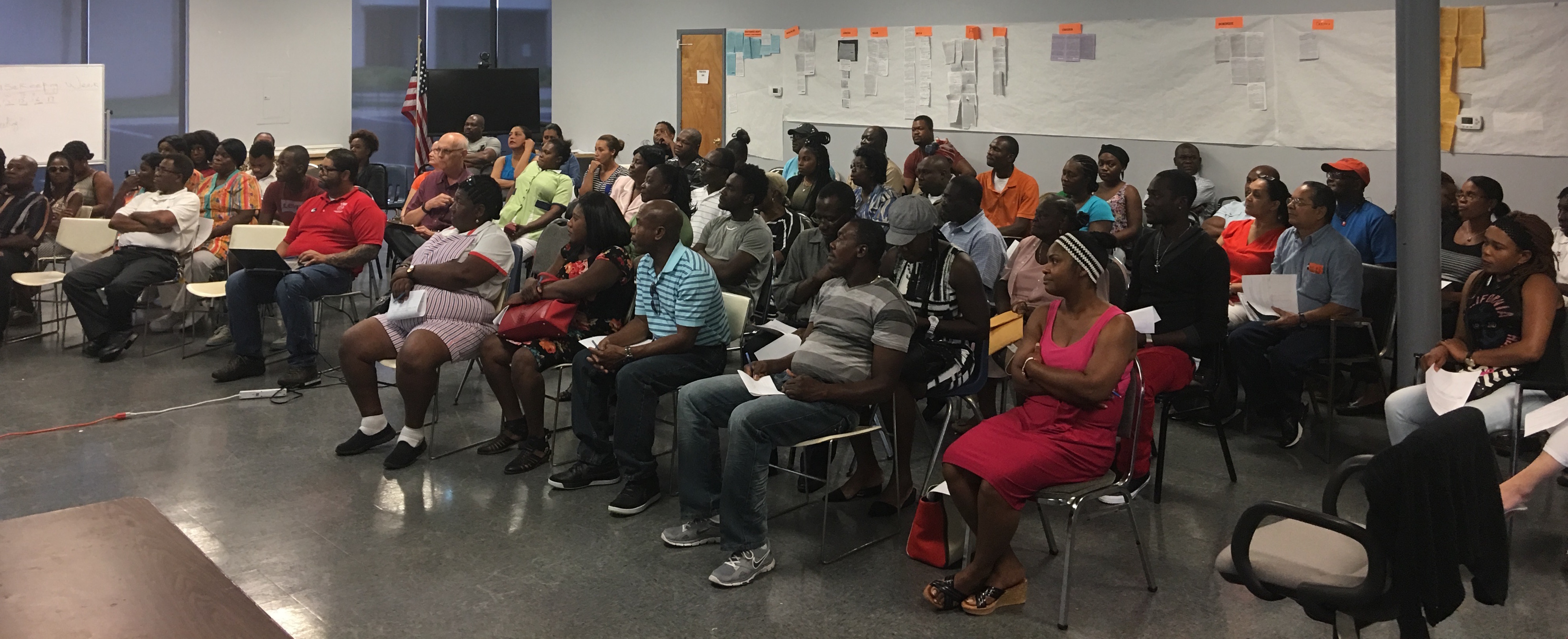 Building power at the ballot box begins by providing an intentional pathway for immigrant workers to become more active in their Unions and take on leadership roles. Many of the largest and most powerful unions in Central Florida are led by immigrant Sisters and Brothers. Walt Disney World is the largest single-site Union employer in the U.S. The global entertainment corporation employs more than 70,000 workers in Central Florida, many of whom are immigrants from Haiti and Central and South America.
"I loved being able to relate to my sister's and brothers and support them on a life changing path." – Carlos Santiago, Puerto Rican native and member of CWA Local 3108.
Disney World is also a hub for Union strength with the Service Trades Council; a multi-union organization (made up of UNITE HERE Locals 737 and 362, Teamsters, Transportation Communications International Union Local 1908, Teamsters Local 385, United Food and Commercial Workers Local 1625 and the International Association of Theatrical, Stage Employees Union Local 631) representing more than 38,000 Disney World employees. Many other large Union Affiliates – such as the education and support staff Unions – also have sizeable immigrant membership. This represents a huge opportunity to invest in immigrant Union leadership through the Central Labor Council.
In May, the Central Florida AFL-CIO supported UNITE HERE Local 737 in holding the first of many citizenship clinics. By the end, 156 UNITE HERE members were able to complete citizenship applications over multiple clinics. Seeing the huge demand for help becoming citizens, the CLC decided to invest in a multi-union citizenship clinic earlier this month. Leading up to the clinic, the CLC brought on four immigrant worker leaders from UFCW Local 1625, CWA Local 3108, UNITE HERE Locals 362 and 737 to organize their co-workers into their Unions, identify new leadership potential and build turnout for the clinic.
"We worked with a cause… It was incredible to be able to support my union(s) and see 102 people walk out of that clinic with their packets to apply for citizenship" – Maria Cornell, immigrant and member of UFCW at Disney.
After three weeks of knocking on doors, worksite visits and outreach, our Immigrant Worker Team had signed up 15 new union members, recruited 5 new union stewards and turned out over 170 union members, their families and friends to a two-part immigration information session. With the help of FLIC, the first two-day, multi-affiliate immigration clinic processed 102 workers.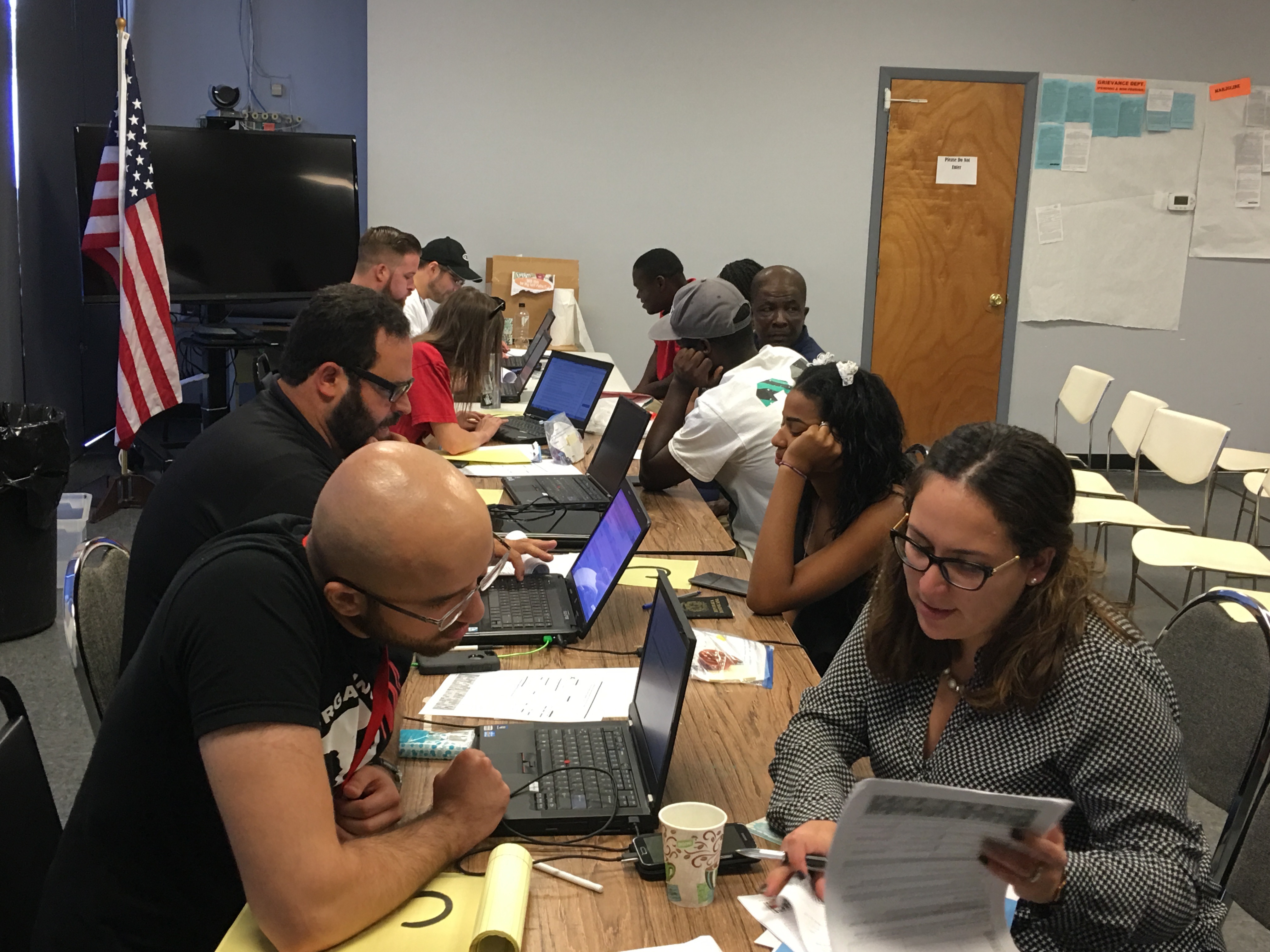 As the citizenship process can be pricey, attendees were provided with free legal services to help them fill out the fee waiver form. Even Central Florida AFL-CIO endorsed candidate for Florida House District 47, and an immigration attorney, Henry Lim, gave his time to support the clinic. Due to high demand, an overflow clinic has been scheduled in September for the folks we couldn't process over the two days.
In the months ahead we are excited to continue to work with the leaders identified in this program. These leaders will continue to be engaged through local leadership and organizing trainings and working to raise wages in Orlando. Through our citizenship clinics, Union organizing, leadership development and a commitment to wage high-impact fights for immigrants, people of color and workers, we can defeat the rising tide of racism and corporate dominance that Donald Trump represents.
(Visited 432 times, 1 visits today)
Your Thoughts?