"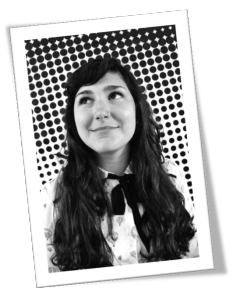 I don't really know where I fit in. I was born in Argentina but I feel like I'm an American. I grew up here, went to school here, have friends here but because I'm not a permanent resident, I'm not officially connected to the culture I identify with.  This is a common feeling shared by DREAMers whose parents brought us here when we were just little children.  We don't remember any other home and we don't want to leave this one.  If we don't technically belong here, then where do we belong?" asked Mily Chapado.
Mily is one of the lucky ones.  She received a scholarship that's given her the opportunity to continue her college education and because of AP credits and duel enrollment, she will finish her degrees in International Relations and Political Science this year. She wants to serve her country by joining the Foreign Service but knows she must be a citizen in order to do so.  She is only 21 and is already making major decisions about her future, constantly reevaluating how she is going to achieve her goals given her status. With Differed Action for Childhood Arrival status, Mily has everything a citizen would need as far as paperwork, but she must file for renewal of her status every two years. "Being DACAmented isn't the answer," Mily says "we need a more permanent solution."  This added stress mars every achievement because she knows that even after knocking down one roadblock, there will always be another.
"When will they see that it doesn't make sense?  I'm an American! I feel like an American! But, I am not.  How am I supposed to label myself?  Every year that passes, I become more of an American and less of an Argentinian.  If Congress passes comprehensive immigration reform with a pathway to citizenship, I will finally be who I already am. "
(Visited 59 times, 1 visits today)
Your Thoughts?