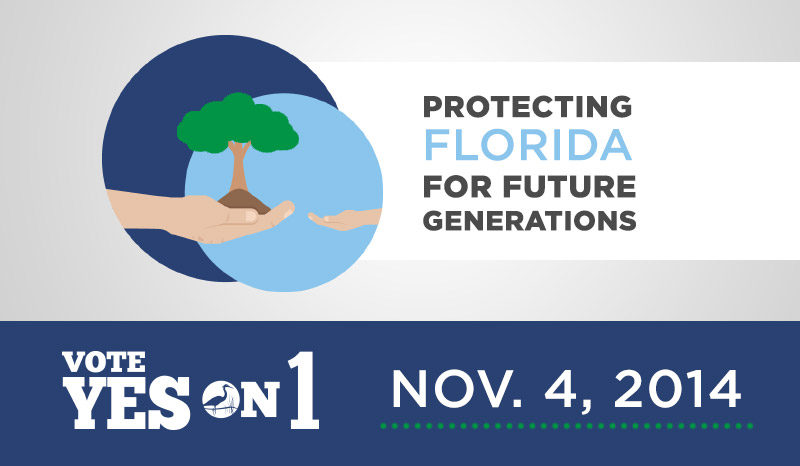 By Aliki Moncrief, Deputy Campaign Manager at Florida's Water & Land Legacy
This election, Florida voters will have the direct opportunity to help restore our drinking water supplies and protect the treasured natural areas that make Florida a great place to live and visit: by voting YES on Amendment 1.
Amendment 1, the Water and Land Conservation Amendment, will dedicate funding to conserve and restore our rivers, lakes, springs, and coastal waters, as well as protect critical natural areas like the Everglades—without any increase in taxes.
Florida cannot thrive without an abundant supply of drinking water for its 19 million residents. But our drinking water sources and waterways are threatened by pollution and increasing development pressure. Two million acres, including lands necessary to protect the water quality of our state's most important springs, rivers, and coastal areas, have already been identified for conservation but remain unprotected. Without adequate funds for management and restoration, our natural areas, including those already in public ownership, will continue to decline and will be unable to support our growing population.
Amendment 1 will dedicate one-third of existing fees collected by the state when real estate is sold (the "doc stamp tax") to improve the quality of our drinking water, keep pollution out of our waterways, protect important natural areas, and preserve wildlife habitat for the next two decades. This is the same source of revenue that has been used for water and land conservation since 1968.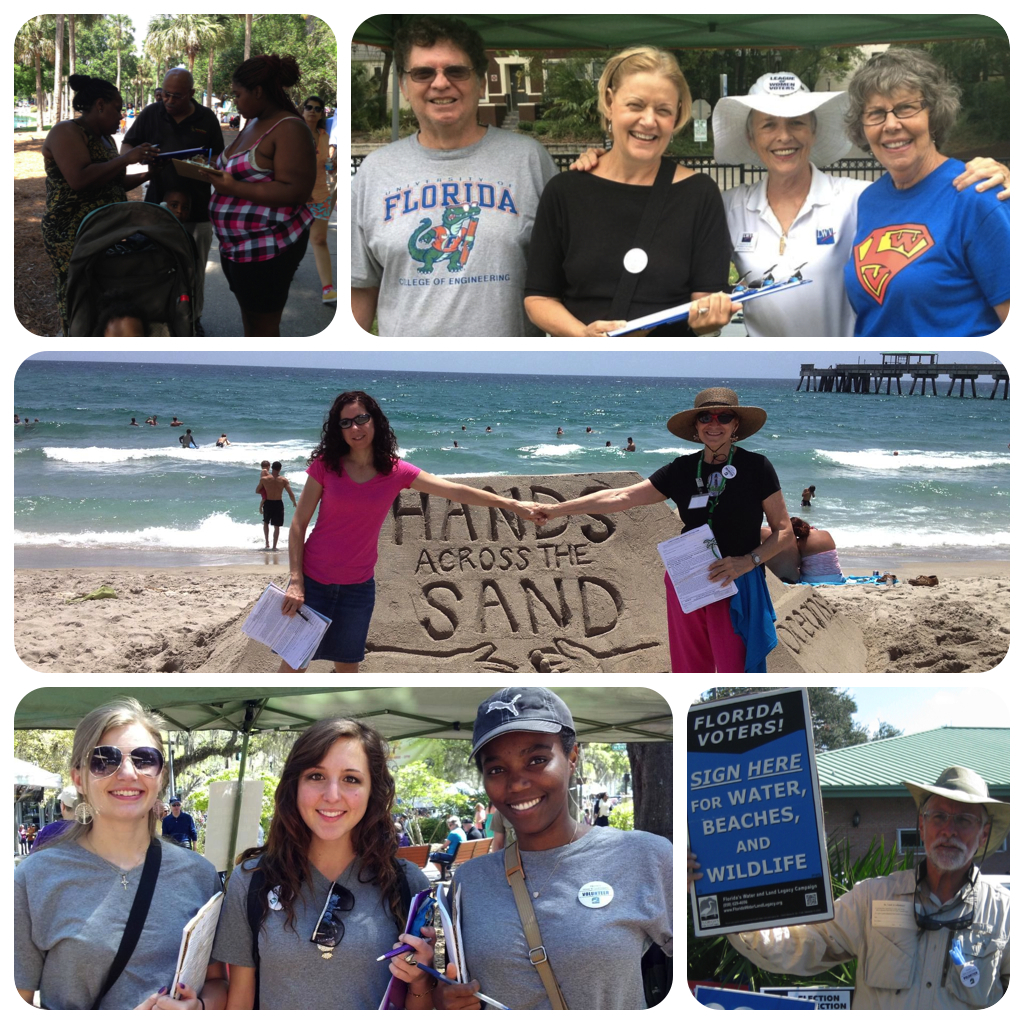 In recent years, state lawmakers have drastically cut funding for water and land conservation. Florida citizens value of clean and abundant water for people and wildlife, and cherish the natural areas that make Florida special. Amendment 1 would ensure that these values have a place in our state's constitution.
Florida's conservation programs have a great track record of science-based spending that is subject to public oversight and accountability. Amendment 1 will dedicate less than one percent of our overall state budget to water and land conservation, ensuring those funds cannot be diverted for any other purpose by the Legislature. Using the state's existing successful programs as a model, objective criteria will continue to determine how funds are spent, keeping politics out of the process.
In Florida, we depend on our beaches, springs, rivers, lakes, and parks as a key part of our tourism. Our natural beauty fuels our economy.
Nearly one million Florida voters signed a petition to place Amendment 1 on the ballot. In addition to the AFL-CIO and Florida Education Association, Amendment 1 has been endorsed by the Democratic Party of Florida, the NAACP, the League of Women Voters, and hundreds more organizations around the state.
Now we need your help to make this critical Amendment a reality for all Floridians. This November, we need 60% voter approval to pass Amendment 1 and establish stable funding to protect our treasured waters and natural areas—without increasing taxes. This may be the only chance in our lifetimes to protect the Florida we love for future generations.
For more information about Amendment 1, including how you can help spread the word, visit www.VoteYesOn1FL.org or call (850) 629-4656.
(Visited 249 times, 1 visits today)
Your Thoughts?