Powered by over 10,000 volunteers, United for Care has been connecting face-to-face with individuals all across our state. The success of our grassroots campaign can be seen in our internal polls, some of which he have been released to the press, that have consistently shown high levels of support for Amendment 2 since it was placed on the ballot. The enthusiasm of our supporters is also evidenced by our army of small donors who have given whatever they can afford to ensure that sick and suffering individuals have access to the treatment their doctors recommend.
Each day that we continue to connect with patients and voters all across our state, we find that Floridians overwhelmingly agree that passing Amendment 2 is simply the right thing to do. As a campaign, we're clearly winning the ground game and our media campaign via radio, web and television is intensifying as we approach Election Day.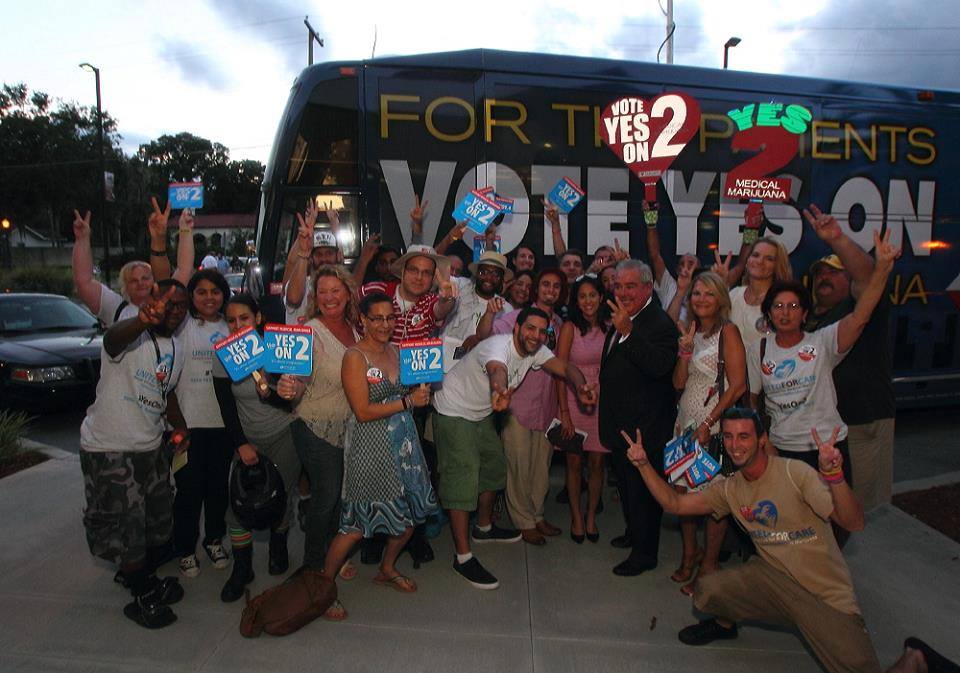 Yet amid all of the untruthful attacks on Florida's medical marijuana, it's important to remember the facts. As the Florida Supreme Court ruled, under Amendment 2, only patients with debilitating diseases can receive a recommendation from their doctors.  This could only be done after subjecting the patient to a full physical examination and reviewing his or her full medical history. As the non-partisan fact-checker PolitiFact has reaffirmed, minors won't have access to medical marijuana without a parent or guardian.
It is reasonable to assume that the Florida Department of Health, which is required to write regulations to ensure the safety and security of Florida's medical marijuana program upon passage of Amendment 2 (including a limit on how much medical marijuana a patient or caregiver can possess), will also develop extensive and strict requirements to prevent drug dealers from becoming medical marijuana caregivers. Department of Health regulations along with the multi-step process required in obtaining medical marijuana led to the Florida Office of Economic and Demographic Research to conclude that a "pill mill" scenario would be highly unlikely under Amendment 2.

As we get closer to November 4th we firmly believe Amendment 2 is on the path to victory on Election Day. Even though they have outspent our campaign ten to one over the last few weeks, the opponents of medical marijuana have had little success in getting voters to listen to their misleading messages. Amendment 2 is going to become law in Florida not only because Floridians are compassionate and well informed, but also because United for Care's campaign is working.
Amendment 2 is all about compassion. People who are sick and suffering should not have to fear criminal punishment for seeking the treatment their doctors recommend. The truth is on our side and so are the voters, so make sure to cast your "YES" vote for Amendment 2, and tell all of your friends, co-workers and family members to do the same.  Compassion is coming!
By: Maurizio Passariello, Communications Director, United for Care
(Visited 468 times, 1 visits today)
Your Thoughts?