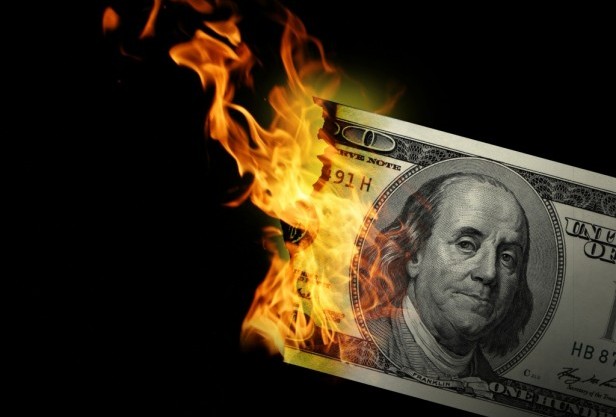 I worked for an apartment complex here in Tampa for over a year, and I had been promoted to maintenance supervisor. The complex was understaffed so I worked long hours, and I was constantly on call. Everyone at the complex knew how hard I worked and though it was tiring, I was proud of the work I did.
The building was old and needed major electrical repairs. I let my boss know that I was not a certified electrician and that they needed to call someone else to make the repair. Despite my advice, the property manager told me that I needed to take care of it. The problem occurred with a high voltage electrical component and repairing this without the technical skills needed was dangerous. I told my boss that I would not put my life at risk, and that I quit.
At the time I was owed for 2 weeks of work, 2 dozen hours of overtime, and all of my unused vacation time. I knew things would be tough while I looked for another job, but I did the math and decided I could make it for a little while with my last paycheck. The problem is, the paycheck never came.
I didn't know the term for it at the time, but I had become a victim of wage theft. Wage theft occurs when an employer fails to pay their employees for work they provided. This type of theft is rampant in the immigrant community that my family's business serves. Many of our customers work in the construction and landscaping fields and wage theft is common in those industries. Dishonest companies take advantage of language barriers and limited access to employment to trick workers into working for below minimum wage, or in extreme cases, working for nothing.
A coalition of community organizations, clergy, and small businesses are asking the Hillsborough County Commission to pass a wage theft ordinance. This ordinance would clearly define wage theft, and set up systems for reporting instances of theft without the fear of retaliation. The accused employer would have a chance to settle the wage dispute out of court, and if they failed to do so they would be summoned to a hearing where they could be held responsible to pay double what is owed to the employee and the costs associated with the hearing.
Knowing that wage theft is illegal and that employees have options will immediately reduce the instances of wage theft in Hillsborough and business owners who still steal their employees' wages will be held accountable. I was lucky enough to be able to rely on help from my parents during the month I was out of work and without pay, but others aren't so lucky. We all work to pay our bills and make ends meet, but some people aren't being paid for the work they do, and something needs to be done.
Walter Chicas and his family own Nuestra Tiendita in Tampa, FL and he is a member of the Main Street Alliance of Florida.