By

– April 15, 2015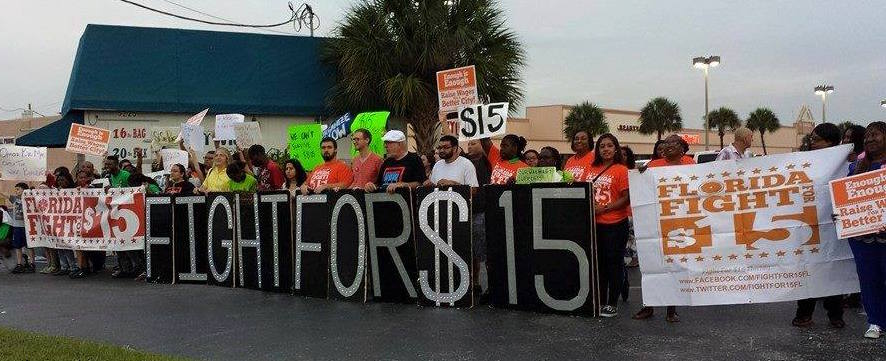 Megan Baker, Owner of Orange Blossom Jamboree and member of the Main Street Alliance of Florida.
Earlier this year the minimum wage was raised in Florida, but it didn't make a big splash in the news. Why not? Because wages for the lowest paid workers in the state were raised by just 12 cents, to $8.05 an hour. While 12 cents an hour has little impact on a family's budget, state officials praised the move saying that it would benefit nearly 400,000 workers across the state.
A minimum wage worker who works full time will now bring home a little less than a dollar a day. No wonder it didn't get much attention! As inflation drives up prices minimum wage workers struggle to afford basic essentials and that extra dollar a day doesn't even begin to cover expenses. Rather than seeking applause for tiny increases in the states minimum wage our legislators need to make serious changes to help workers in Florida make ends meet.
The Alliance for a Just Society recently released their report, "Rigged to Fail," that grades states on their support for workers and small business owners. Florida received an F, which isn't surprising to the 400,000 workers who received a tiny raise this past January. Too few workers earn a living wage, and the minimum wage falls short of providing enough for even a single adult to make ends meet.
Our states failure to raise the minimum wage by a noticeable amount is not just failing minimum wage workers; it is failing small business owners. Large corporations don't have the same relationship with their employees that small business owners do, we know our employees by name, and we care about their ability to get by. We often pay above the minimum wage while corporations remain disconnected with their employee's needs.
No one who is working full time should be living below the poverty line, but that's what our $8.05 minimum wage means for workers. Living below the poverty line means that obtaining even the most basic essentials is a daunting task. That is why many low wage workers are joining a national day of protests on April 15th demanding higher wages, and a chance to advocate for themselves on the job.
April 15th is a significant day to protest low wages because it is tax day. Leaving workers in poverty forces them to utilize government assistance programs that are tax payer funded. This means that tax payers are helping employees of the wealthiest corporations provide for their families.
Too often low wage workers become the target of angry tax payers who feel their taxes are too high, but they should aim their sights at big corporations. If the largest corporations used their massive profits to pay their employees a living wage then workers wouldn't need tax payer funded assistance, and we could all see a reduction in our tax bills.
By

– April 13, 2015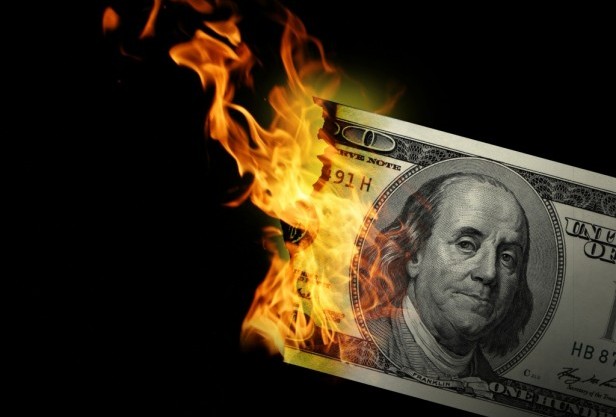 Walter Chicas and his family own Nuestra Tiendita in Tampa, FL and he is a member of the Main Street Alliance of Florida.
I worked for an apartment complex here in Tampa for over a year, and I had been promoted to maintenance supervisor. The complex was understaffed so I worked long hours, and I was constantly on call. Everyone at the complex knew how hard I worked and though it was tiring, I was proud of the work I did.
The building was old and needed major electrical repairs. I let my boss know that I was not a certified electrician and that they needed to call someone else to make the repair. Despite my advice, the property manager told me that I needed to take care of it. The problem occurred with a high voltage electrical component and repairing this without the technical skills needed was dangerous. I told my boss that I would not put my life at risk, and that I quit.
At the time I was owed for 2 weeks of work, 2 dozen hours of overtime, and all of my unused vacation time. I knew things would be tough while I looked for another job, but I did the math and decided I could make it for a little while with my last paycheck. The problem is, the paycheck never came.
I didn't know the term for it at the time, but I had become a victim of wage theft. Wage theft occurs when an employer fails to pay their employees for work they provided. This type of theft is rampant in the immigrant community that my family's business serves. Many of our customers work in the construction and landscaping fields and wage theft is common in those industries. Dishonest companies take advantage of language barriers and limited access to employment to trick workers into working for below minimum wage, or in extreme cases, working for nothing.
A coalition of community organizations, clergy, and small businesses are asking the Hillsborough County Commission to pass a wage theft ordinance. This ordinance would clearly define wage theft, and set up systems for reporting instances of theft without the fear of retaliation. The accused employer would have a chance to settle the wage dispute out of court, and if they failed to do so they would be summoned to a hearing where they could be held responsible to pay double what is owed to the employee and the costs associated with the hearing.
Knowing that wage theft is illegal and that employees have options will immediately reduce the instances of wage theft in Hillsborough and business owners who still steal their employees' wages will be held accountable. I was lucky enough to be able to rely on help from my parents during the month I was out of work and without pay, but others aren't so lucky. We all work to pay our bills and make ends meet, but some people aren't being paid for the work they do, and something needs to be done.
By

– April 10, 2015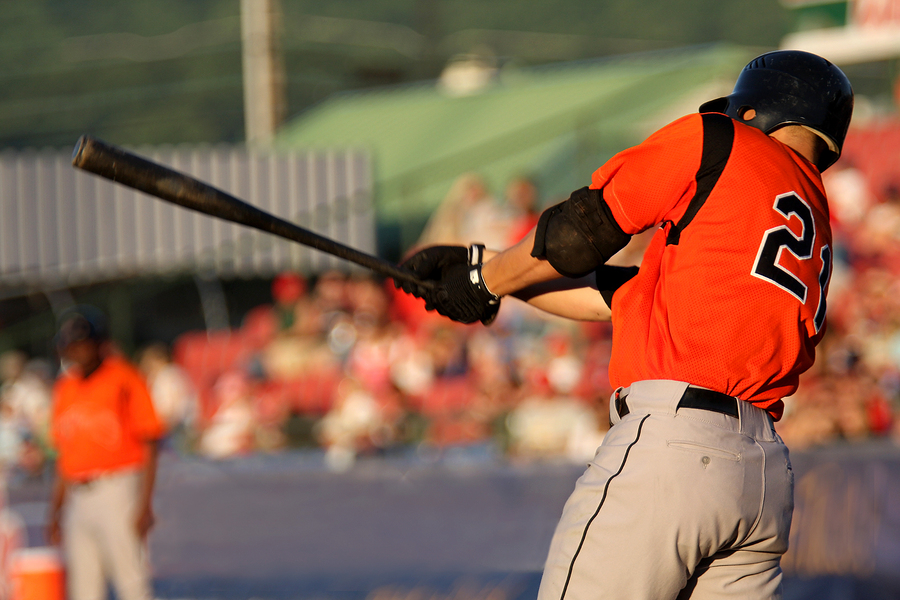 By: Ed Chambers – President of UFCW, Local 1625
Major League Baseball (MLB) Spring Training is in full swing, no pun intended, and yet Minor League Baseball (MiLB) players will work but not be paid. That is why the United Food and Commercial Workers' union and other labor allies passed out leaflets at four major league spring training games to raise awareness among fans about the plight of MiLB players who often make less than minimum wage, are often not paid at all and are not paid federal overtime wages.
While passing out the flyers to thousands of fans from all over the country, the biggest question we got was "why?"
Simply, we support all workers, irrespective of industry, looking for fair wages and benefits and improved working conditions and baseball players are no exception. Better wages and working conditions for MiLB players means better wages and working conditions for us all. Fair wages are good for families, communities and the economy.
According to Professional Baseball's Modern Day Serf System: An Arrogant Attempt to Gain an Exemption from Minimum Wage and Overtime Laws, a white paper that explores the exploitive relationship between MLB owners and the young men who work for them, the majority of minor league ballplayers earn less than $7500 per year—far less than a full-time minimum wage worker, who earns around $15,000 per year. "If each MLB team paid 150 minor league players an extra $7500, it would cost each MLB team just over $1 million," the white paper states. "Given that the average MLB salary is over $4 million and payrolls for MLB teams exceed $100 million—and given the huge influx of money from new TV contracts—the MLB team could easily absorb the increase in cost. It will hardly be a blip on the MLB team's bottom-line."
Inspired by workers in other industries fighting for fair pay and benefits, many former minor league players filed a lawsuit against the MLB (Senne v. Office of the Commissioner of Baseball) asking for better working conditions and for teams to abide by minimum wage and overtime laws mandated under the Fair Labor Standards Act. In response to this suit, owners and their cadre of lobbyists have descended on Congress requesting their industry be exempt from wage-and-hour laws, and to specifically exempt minor league baseball players. This is outrageous.
Today's salaries begin at $1100 per month and are only paid during the minor league season. Thousands of minor leaguers are currently at spring training, where they work full days every day of the week and are not paid anything. It's fundamentally unfair, especially in an industry of riches.
We support all workers in their quest for fair pay, benefits and working conditions. It's good for all workers.
To Learn More:
http://ftw.usatoday.com/2015/03/minor-league-baseball-players-lawsuit-mlb-mlbpa
http://espn.go.com/mlb/story/_/id/11123597/minor-league-players-sue-mlb-fair-pay-espn-magazine
http://www.washingtonpost.com/blogs/early-lead/wp/2014/12/20/baseball-officials-to-lobby-congress-to-help-mlb-avoid-paying-minor-league-players-minimum-wage/
http://www.thestar.com/sports/baseball/2014/10/17/minorleague_lawsuit_claims_mlb_fails_to_pay_minimum_wage_to_minor_leaguers.html
http://www.wsj.com/articles/baseball-suit-calls-out-minor-league-pay-1411146392