By

– January 22, 2015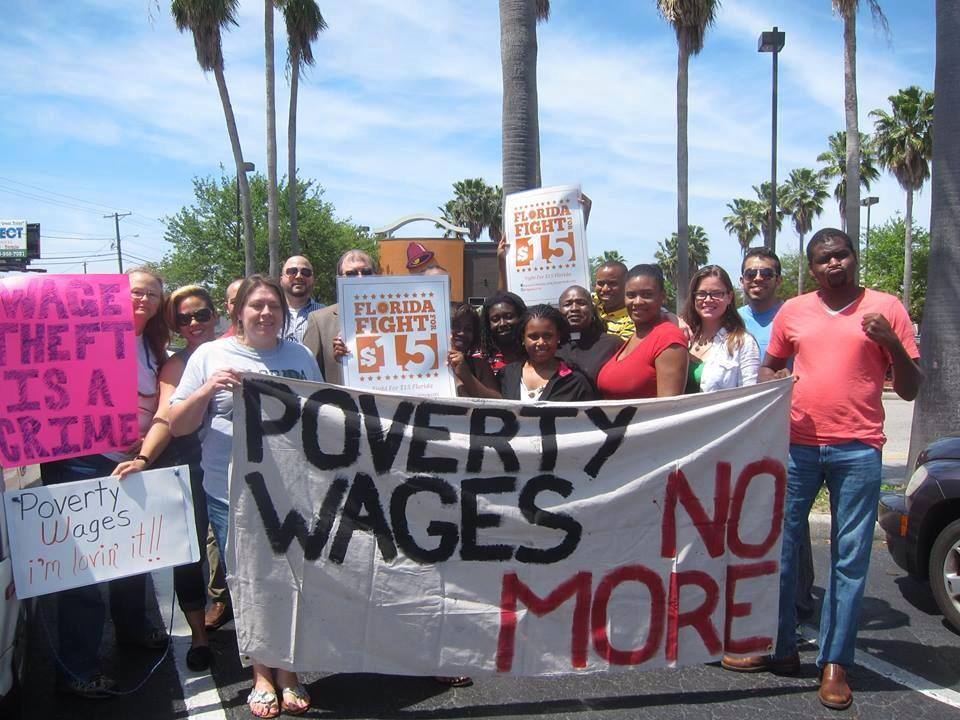 By LeeAnn Hall Distributed via OtherWords.org
On New Year's Day, 20 states raised their minimum wages. That leaves a lot of states that aren't increasing the minimum wage — along with the federal government.
Even some of those employees who are getting increases don't have much to celebrate. Workers in Florida might barely notice their 12-cents-an-hour raise. And the extra 15 cents an hour in Montana, Arizona, and Missouri will be wiped out with inflation and climbing costs before the first paycheck is deposited.
U.S. legislators have refused since 2009 to raise the federal minimum wage from $7.25 an hour — not even close to enough for full-time workers to make ends meet.
To put it bluntly, minimum wage is a poverty wage. Yet only 29 states have minimum wage rates higher than the federal rate — and some just barely.
In last year's State of the Union address, President Barack Obama called on Congress to increase the federal minimum wage to $10.10 an hour.
Although Congress turned a deaf ear, activists took up the challenge. "Fight for $15" movements across the country won among the most powerful progressive victories of 2014.
Cheers to cities like Seattle and San Francisco with minimum wage plans that will increase rates to $15 an hour in the next few years. Huge congratulations to voters in Oakland, California, as well in Arkansas, South Dakota, Nebraska, and others who voted for significant minimum wage increases.
But the truth is, while it's a great start, none of these increases goes far enough, or lifts workers out of poverty fast enough. What's needed is a living wage that allows full-time workers to cover their basic needs and have a little savings left over in case of an emergency.
The Job Gap Economic Prosperity series — a collection of research reports by the Alliance for a Just Society — shows that a living wage comes to over $15 an hour for a single adult in most states studied. A parent supporting a child needs to earn closer to $22 or $23 an hour.
Women and people of color are least likely to earn a living wage, with half or more working full-time and not making enough to make ends meet.
Poverty-level pay is taken for granted at restaurant chains like McDonald's and Dunkin' Donuts, and major retailers like Wal-Mart, that would rather invest in government lobbyists to keep wages low than in their employees.
"If you truly believe you could work full-time and support a family on less than $15,000 a year, go try it," Obama implored Congress in his latest State of the Union address. "If not, vote to give millions of the hardest-working people in America a raise."
The sub-minimum wage for tipped workers has been stuck at $2.13 an hour for 24 long years. Imagine going to work every day, hoping beyond hope that the tips will make up for the tiny hourly wage. No worker should be a second-class employee.
Refusing to pay employees a wage they can live on isn't a business plan. Paying employees enough so they can shop or dine at your business or neighboring businesses and grow the local economy — now that's smart.
A full-time job should lead to financial stability, not poverty. We must continue to push Congress to raise the federal minimum wage and abolish the separate tipped minimum wage.
In the meantime, keep up the "Fight for $15." We know that we can motivate our mayors, city councils, and state legislators by speaking out, sharing our stories, and presenting the facts. Most importantly, we have to vote.
Let's make 2015 the year for $15 — and really have something to celebrate next New Year.
——————
LeeAnn Hall is the executive director of Alliance for a Just Society, a national research, policy, and organizing network striving for economic and social equity. AllianceforaJustSociety.org
Visit the Main Street Alliance to learn about their Florida based project. 
By

– January 21, 2015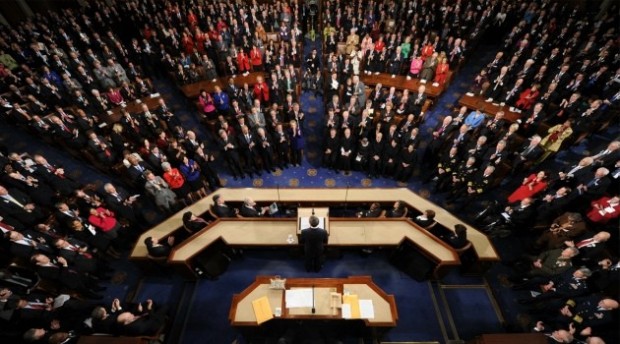 Missed the President's State of the Union address? No problem, the Fight Blog has you covered. Here are the top 7 proposals President Obama spoke about affecting Florida's working families.
Immigration – The President cautioned Congress that any attempts to neutralize his Executive Orders will be vetoed. His Executive Orders have given millions of undocumented immigrants a path out of the shadows, all the while holding them accountable.
Education – 2 proposals – The first proposal will give high school graduates free community college for two years. The second proposal will partner with employers to expand technical "work-based" learning opportunities. Both of these proposals will help more young Americans' go to college and get ahead. In today's economy, access to a college education is the surest ticket to the middle class — and the President's proposals will help more young people get there.
Internet – Fast Internet is a necessity for economic progress. Unfortunately, too many of America's communities lack access to high-speed broadband Internet. President Obama spoke of making strategic investments to help more communities get access to fast and affordable broadband. He proposed policies to combat cyber-attacks, identity theft and to protect our children in addition to supporting net-neutrality and strengthening privacy in surveillance.
Cuba – The President will continue to take steps to restore relations with Cuba including urging Congress to end the embargo and set up an embassy in Havana. "Cuban policies were long past their expiration date," he said, "if it hadn't worked for 50 years, it is time to do something new.
Middle-Class Economics – In his speech, he fleshed out the idea that this country does best when everyone gets their fair shot, everyone does their fair share, and everyone plays by the same set of rules. He proposed tax breaks for the middle class — including one for families earning two salaries and the tripling of the child tax credit — totaling $175 billion over 10 years. The administration aims to pay for those breaks with increases in capital gains taxes, closing the "step up in basis" loophole and fees imposed on big banks, totaling $320 billion over 10 years. Because we don't mind paying our fair share as long as everyone else does too, he proposed we close loopholes and simplify the tax code.
Labor Policies – Every worker should be paid a fair wage equal to their efforts. The President proposed protections to help make sure millions of workers are paid a fair wage for a hard day's work. These protections include Paid Sick Leave, Paid Family Leave, Equal Pay, raising the Minimum Wage, Over-time Pay, and making Childcare more affordable for working parents.
Climate change – The President stated that although he wasn't a scientist, he listened to our nations best scientists. Because the Pentagon says it poses immediate risks to our National security, he has moved forward with proposals to limit carbon pollution. American leadership drives international actions and we must lead on this issue.
In the SOTU, the President's vision is one where every American not only shares in the nation's prosperity but also contributes to it as well. A country that gives Americans the tools they need to take them as far as their efforts will allow. These Ideas will make a difference in the lives of millions of families. "I believe we are one people, who together can do great things even when the odds are long," he said. "We are a strong tight knit family who has made it through some very, very hard times."
By

– January 15, 2015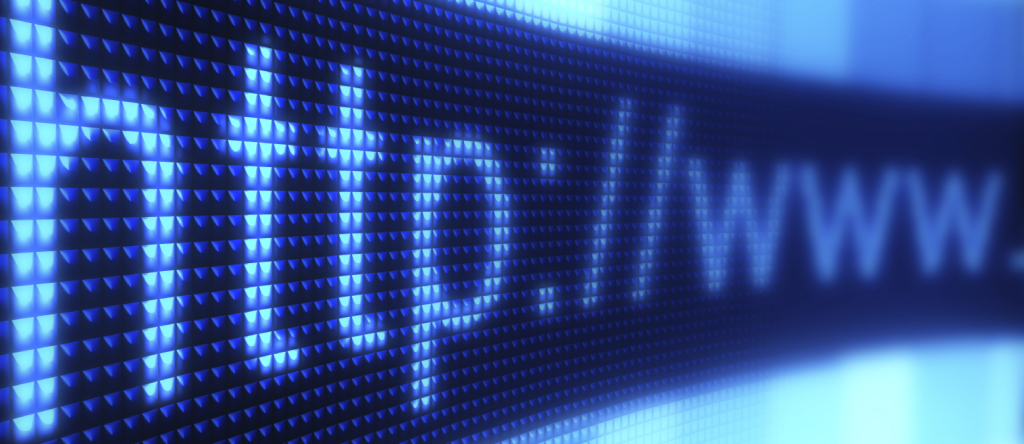 This week, as President Obama outlines his plan to unleash the power of broadband service to all Americans and reap the economic rewards, the significance of the AT&T/DirecTV merger to help fulfill that goal becomes clear.
AT&T is the largest full time unionized employer in the United States and the Communications Workers of America (CWA) union represents AT&T employees. As a union member, I am proud to extend my hand to the employees at DirecTV and welcome them into the Union, should they choose to do so. AT&T has a strong working relationship with CWA, which has benefitted both AT&T and its workers. AT&T treats its workers fairly and it's a great place to work. Having Union Brothers and Sisters only makes it better.
As a member CWA for over 24 years and President of my local chapter for the past 3, I've had to keep up with an industry that is constantly transforming itself as wireless, wireline, cable and satellite converge, and as voice, data and video increasingly demand expanded high speed networks. High speed networks are good for consumers and AT&T has committed to provide this service to 15 million rural locations. This is a huge step forward in expanding internet access and availability to more Floridians.
By combining DirecTV's nationwide video service with AT&T's broadband and wireless service, the merged company can improve broadband speed and services, and make even more content available to millions of customers. Additionally, the merged entity will be a stronger competitor to the cable industry, providing consumers with more options, putting downward pressure on prices and improving service in the video market. Moreover, a merged AT&T/DirecTV will provide consumers across the nation a one-stop shop for a bundled broadband/video service. In addition, the AT&T/DirecTV merger will improve the economics for high-speed broadband expansion, which is critical to economic growth and job creation in rural and urban communities across our nation.        All pluses for consumers.
CWA believes that the proposed merger will provide real benefits to consumers and workers and we are confident that regulators and our elected officials in Florida will approve this merger so that the power of broadband will be unleashed and more Floridians will have access to the Internet. If you would like more information on the benefits of the planned merger please visit http://www.cwa-union.org/news/entry/att_directv_merger_will_advance_broadband_buildout_news#.VLavjSvF98E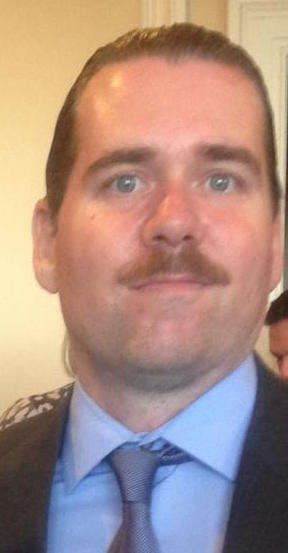 By: Steve Wisniewski, President CWA 3108