By

– February 25, 2015
By: Stephen Rouzer, State Organizer for Main Street Alliance of Florida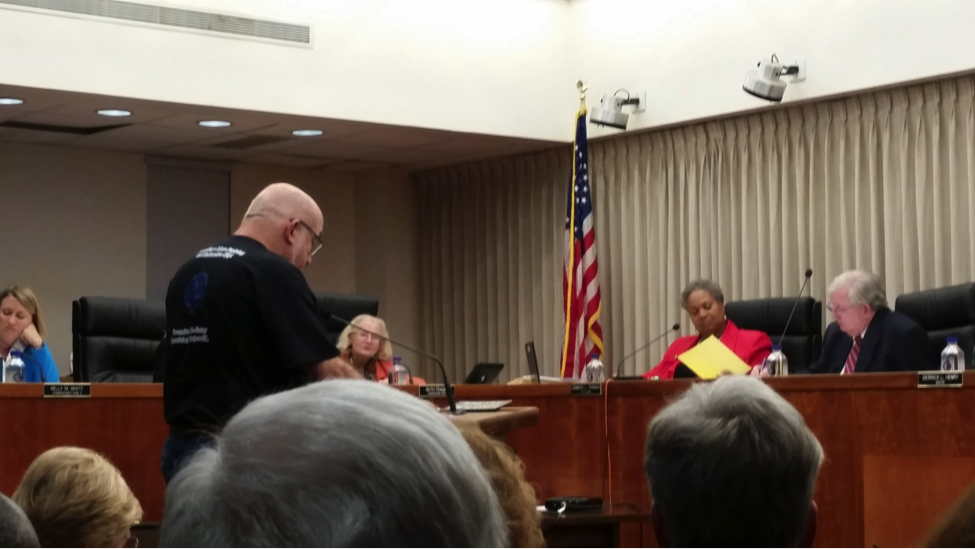 Main Street Alliance of Florida members travelled to Daytona Beach to join other community leaders in making a presentation to the Daytona City Commission on "ban the box" legislation. The legislation would remove the question, "Have you ever been convicted of a felony," from job applications allowing applicants to be considered based on their experience and qualifications. The legislation was initiated by the Vincentian Re-Entry Organizing Project and small business owners from across Florida voiced their support for the measure.
Our members seek the most talented and hardest working candidates to fill their positions, regardless of criminal background. They are committed to giving all applicants a fair shot at employment and allowing them to interview for open positions without discrimination or pre-judgment. "Ban the box" would not eliminate background checks, but it would allow an applicant to address their previous convictions in person during the interview process.
Leader Paul Heroux told the commission, "I've heard people say that 'ban the box' is an attempt by people like me to hide our criminal records. I am not interested in hiding my record. I just want the chance to have that conversation." Heroux is a veteran of the Florida prison system and started his own construction business after he was unable to find employment after his release.
Members who were unable to attend the meeting provided comments to be read to the commission. Ricardo McQueen wrote, "When a prisoner is released into a society that won't allow them a fair chance at employment it is like they were never set free. They paid their debt to society, they served their time, now they deserve a chance to provide for their families and better their lives. Denying employment opportunities is a life-long sentence that the judge or jury never ordered." McQueen owns Food Health and Environmental Safety and volunteers his time to help new entrepreneurs launch their businesses. Many of the aspiring business owners McQueen works with have previous felony convictions or are from neighborhoods such as Pine Hills and Parramore that are disproportionately affected by discriminatory hiring practices.
Fair hiring practices aren't just good for those affected by discrimination, they are also good for the economy. 12 states have passed statewide fair hiring legislation and studies show those states are better when it comes to attaining living wages. The Alliance for a Just Society recently released their latest job gap report, "Low Wage Nation". The report ranks states on job openings that pay at least a $15 an hour wage. 10 of the 12 states that have passed "ban the box" legislation rank in the top 15 nationally, while Florida sits near the bottom of the list at 40th.
Daytona Beach Mayor Derrick Henry told the overflowing room at the Daytona City Hall that "ban the box" was legislation that he personally supported and called on the Commissioners to come to an agreement on this issue soon. Alliance members will continue to speak out in favor of the legislation in Daytona Beach and plan to turn their efforts towards fair hiring legislation in Orlando in the coming months.
For more information about the Alliance for a Just Society's Job Gap Report visit http://thejobgap.org/ .
Visit the Main Street Alliance to learn about their work in Florida. http://mainstreetalliance.org/florida/
By

– February 17, 2015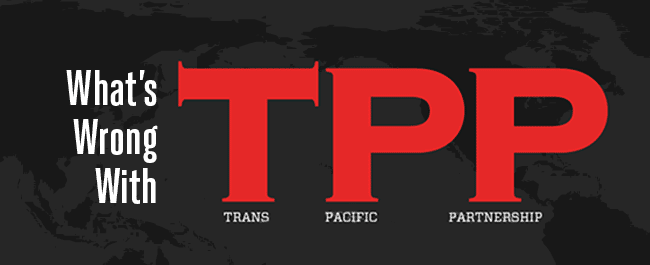 By James Lingley, President of the Northwest Florida Federation of Labor
Congress will soon consider legislation to give the President "Fast Track" Trade Promotion Authority (TPA). As the President of the Northwest Florida Federation of Labor, which represents thousands working families in Northwest Florida, this is cause for grave concern.
Past trade deals have a poor track record and are known job killers (including 118,000 jobs displaced from Florida alone due to our enormous trade deficit with China). What our economy needs is more jobs and higher wages. The best way to do that is by building and fixing roads, schools, rail, and airports, raising the minimum wage, and ensuring that workers cannot be fired or discriminated against simply because they want to form a union.
Trade agreements should only be considered if they help raise wages, create jobs, boost small businesses, and protect against unsafe imports or labor and human rights abuses by repressive governments. Instead of big corporations negotiating deals in secret, we need an open and inclusive discussion, where all workers voices can be heard. Giving corporations the power to negotiate trade deals behind closed doors hasn't worked in the past, and it won't work now.
By

– February 10, 2015


By: Fred Frost, Communication Workers of America
The Good
The Trans Pacific Partnership (TPP) is billed as a 21st century trade agreement that will expand economic opportunity for American workers, farmers, ranchers, and businesses. TPP is on track to be the largest international trade agreement with promises to boost economic growth, support American jobs, and grow Made-in-America exports to some of the most dynamic and fastest growing countries in the world.
The TPP seeks to provide new and meaningful market access for American goods and services and all the while setting high-standards for trade such as enforcing fundamental labor rights that will level the playing field for American workers and businesses by building strong and enforceable labor standards. The TPP pledges to create strong environmental protections by negotiating for robust environmental standards and commitments from member countries and addressing some of the region's most pressing regulations to help US companies engage in and benefit from increased trade with Asia.
Gosh, that sounds great! So what's not to like?
The Bad
The problem lies in the fast-track authority that is being sought by the President. Should Congress vote to give the authority to the President, it will allow him to ink the deal before Congress has thoroughly reviewed and approved its terms. This is one characteristic that may make it hard for the agreement to live up to its hype.
As with most policies, the devil is in the details. If the details are approved before they are fully vetted, it is all the more likely that crucial details will be missed. Although the TPP promises much, it is more likely that it will not deliver on those promises much like trade agreements of the past. (i.e. NAFTA)
The Ugly
Study after study has shown that past trade agreements have hurt both US jobs and exports thereby increasing the trade imbalance. The economic failures of these agreements is only surpassed by the increased corporate profits at the expense of American workers, their families and the environment.
Although the negotiations are secret, we now know (because of Wiki and other leaks) that like those past agreements, the TPP includes provisions that make it easier for corporations to send jobs overseas and undermine US wages by making Americans compete with workers making much less. Big corporations and Wall Street bankers are negotiating for stronger international protections of their intellectual property and other assets, rules that secure and extend their patents, trademarks, and copyrights abroad, and protect their global franchise agreements, securities, and loans. They are also negotiating for less protection of consumers, workers, small investors, and the environment, because these interfere with their profits. So they've been seeking trade rules that allow them to override these protections.
If Congress, whose job it is to review treaties before they vote on their approval, does not have the opportunity to conduct due diligence, how will the American people be able to? The TPP benefits the big corporations and Wall Streeters who want to circumvent regulations that protect workers, consumers, and the environment all the while generating more profits for their businesses. This is another bad deal for Americans and Congress should vote "no" on fast-track authority and take the time to thoroughly review the agreement to protect the American public.
If you have 2:26, watch this video and find out more about how the TPP is a Trojan Horse that will hurt the majority of Americans. http://www.huffingtonpost.com/robert-reich/trans-pacific-partnership_b_6585028.html.
Resources:
http://www.citizen.org/documents/memo-trade-and-us-income-inequality.pdf
http://www.citizen.org/trade-myths
http://www.peaceandjustice.org/why-the-trans-pacific-partnership-agreement-is-a-pending-disaster/
http://www.iie.com/publications/pb/pb14-2.pdf
http://billmoyers.com/2015/01/20/sotu-schizophrenia-middle-class-jobs-vs-fast-track-tpp/