By

– November 7, 2014

The Labor Farm Team program succeeded in a couple of local races despite the anti-union sentiment that affected so many outcomes this Election year.  While most of our local Farm Team candidates were in non-partisan races, those races were not viewed as such by voters.  Voters succumbed to attacks perpetrated by the pro-voucher, pro-privatization PACS and Super PACS that brought down so many of our friends and allies in House races as well.
While we did not prevail in all, we were victorious in two.  Linda Cuthbert was elected to the Volusia County School Board District 3 and Scott Stiltner was elected to the City of Port Orange Council District 4.
Congratulations to Linda and Scott, but more so, congratulations to each member of the Farm Team, whether you won or lost, you have everything to be proud of.
Linda Cuthbert                   Volusia County School Board candidate
JB Holmes                              Collier County School Board candidate
Dan Oliver                              Hernando County Commission candidate
Don Sarro                               Volusia County School Board candidate
Scott Stiltner                        City of Port Orange Council candidate
Paul Thomas                        City of Bradenton Council candidate
These six union member candidates did what so many of us would never be brave enough to do – they put themselves out there and ran for office.  They undertook this herculean task so that they could make a difference in the daily lives of their friends, family, and Union Sisters and Brothers in communities throughout this state. With the backing of their local CLCs and Chapters, they fought the good fight.
I am honored to have had the opportunity to get to know and work with each of them through this election cycle. I am optimistic that as they go back to their daily lives, jobs and family that their leadership will continue to serve to make the lives of working families better. And, I am convinced that they will continue to inspire us with their courage and determination no matter where their journey takes them.
I am proud to call you Brothers, Sisters and Friends.
By Phyllis Garrett – Legislative and Political Coordinator Florida, AFL-CIO
By

– October 29, 2014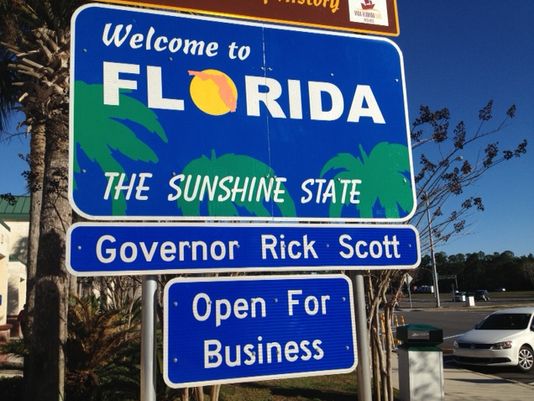 Who does Rick really work for?: That's a good question, because it's really tough for Florida's working families to trust Rick's flipping positions on healthcare policy. The Governor who's former private company saw the largest Medicare fraud in the nations history, [i] has spent most of his time in office convincing the taxpayers that over 1 million Floridians should continue living without healthcare, unless there is a private option. Welcome to ScottCare, where the well-being of Florida's working families is always "open for business."
"Just doesn't make any sense": Riding the Tea Party wave of 2010, Rick Scott launched into office as a staunch opponent to the president's Affordable Care Act (ACA). Before even running for Governor, in 2009 Scott spent $5 million to form a private organization to oppose the law.[ii] Even after the Supreme Court upheld the law in 2012, Scott remained dedicated to his ideological position of for-profit healthcare by stating that Florida would not expand Medicaid to those in need because it "just doesn't make any sense."[iii] What really didn't make any sense is why the pro-business model healthcare governor would conveniently flip on his position just one year before his campaign for reelection.
The Miami Herald asked the same question and dug deeper to show that his actions as governor where in contradiction to his new position on healthcare expansion:
At a time when prescription drug abuse continued to be a crisis in Florida, Scott closed the state's Office of Drug Control to save $500,000 a year and criticized the fledgling prescription drug monitoring database as a waste of money and potential violation of privacy.
In a state grappling with chronic health issues like obesity and infectious diseases, he reduced staff at the state Department of Health and cut back on services.
Despite negative feedback on a project that let private insurers run the Medicaid program in five counties, Scott backed expanding the plan to the entire state, arguing it would save money and improve care.
Though nonprofit safety net hospitals such as Tampa General bear the largest burden of caring for the poor, Scott proposed changing the Medicaid formula to shift more money to for-profit hospitals. At the same time, he questioned whether the state needed public hospitals at all.[iv]
The Basics: Medicaid is the largest source of funding for medical and health-related services for people with low income in the United States.[v] ACA expanded whom Medicaid could cover and the Supreme Court ruled that that expansion was an option for the states.
Because Governor Scott is opposed on ideological grounds, he elected NOT to expand the program. He said it was because he was concerned about its impact on the state budget. This purely partisan driven policy decision has deeply hurt Florida.
If Florida had adopted the expansion, approximately 1 million more Floridians would be eligible for Medicaid[vi]. That's a shocking number. For poor and near-poor Floridians in particular, purchasing health care coverage is rarely a viable option, and although many are working, few have access to meaningful coverage through their employer. When they become ill, they utilize costly emergency rooms at a higher rate for both non-emergency and emergency complaints. The ACA addresses that reality by increasing the income limit for Medicaid for most non-elderly adults to 138 percent of the federal poverty level ($26,344 for a family of three in 2012).[vii]
So who foots the bill? The Governor claims that Florida taxpayers will shoulder the majority of the costs associated with expansion. However, it appears that that assertion is grounded in a number of inaccurate assumptions. It wrongly assumes that all of the unenrolled Floridians who are currently eligible would suddenly enroll en masse, despite the fact that most are exempt from the requirement to maintain coverage under ACA.[viii] (IF the assumption were true, Florida would be required to contribute approximately 8 times more state matching funds for an "already eligible" recipient than a "newly eligible" one over the first decade after expansion.)
According to Florida Center for Fiscal and Economic Policy, "Under reasonable assumptions, however, the state's share of the Medicaid budget would increase by less than 2 percent over the ten-year period, including costs associated with covering both already eligible and newly eligible Floridians. In fact, after factoring in reductions in costs associated with providing uncompensated medical care to the formerly uninsured, Florida taxpayers should see a net savings as a result of expansion."[ix] Additionally, the Federal government is covering 100 percent of the costs of Medicaid expansion through 2016 and will still cover 90 percent of the costs through 2020 and beyond.[x] This means that Florida's contribution through 2022-23 would be 4.6 percent of the total for an average of $67 million per year. This represents a small fraction of one percent of available state general revenue.[xi]
But what about the part about businesses? Surely it will cost businesses more.
Not so fast. Because Florida's economy is service industry dominated, Medicaid expansion would provide a significant and disproportionate benefit to businesses, both directly and indirectly. In particular, employers with low-wage workers who qualify for and enroll in Medicaid would receive the direct benefit of fully subsidized coverage (meaning they will pay nothing) for health insurance coverage for their employees and they will receive indirect benefits associated with those employees having continuous access to timely and affordable care (e.g., reduced absenteeism due to illness and turnover). Under the expansion, a half-million low-wage workers would gain coverage within a few years. Because this coverage provided through Medicaid is a fully subsidized employee benefit, it is valued at an estimated $14.3 billion over 10 years. (cite) This is like giving businesses a huge tax break.
Medicaid expansion is also good for the economy in general. For each dollar Florida spends in the first ten years, there would be an additional $9.51 in federal funding, directly stimulating the economy and creating an estimated 65,000 private-sector jobs in the first six years alone.[xii] This means that by 2022-23, Florida could receive about $20.3 billion in additional federal Medicaid funds. These dollars represent tax dollars paid by Floridians through federal income taxes that won't be diverted to other states.[xiii]
[i] http://www.politifact.com/florida/statements/2014/mar/03/florida-democratic-party/rick-scott-rick-scott-oversaw-largest-medicare-fra/
[ii] http://www.politifact.com/florida/statements/2014/feb/25/rick-scott/rick-scott-opposed-medicaid-expansion-he-supported/
[iii] http://www.politifact.com/florida/statements/2014/feb/25/rick-scott/rick-scott-opposed-medicaid-expansion-he-supported/
[iv] http://www.miamiherald.com/news/politics-government/article1979086.html#storylink=cpy
[v] http://en.wikipedia.org/wiki/Medicaid
[vi] http://familiesusa.org/product/50-state-look-medicaid-expansion-2014
[vii] U.S Department of Health and Human Services, 2012 Federal Poverty Guidelines, January 2012
[viii] With regard to estimates cited and claims made in this paragraph, See FCFEP, Overstated Burden: Why Florida's Claims Regarding Medicaid Expansion Are Vastly Inflated, Lacking in Merit, March 2012
[ix] FCFEP, The Other Beneficiaries: Florida Employers Stand to Benefit Immensely, Disproportionately from Medicaid Expansion, November 2012
[x] http://familiesusa.org/product/50-state-look-medicaid-expansion-2014
[xi] FCFEP, The Other Beneficiaries: Florida Employers Stand to Benefit Immensely, Disproportionately from Medicaid Expansion, November 2012
[xii] With regard to estimates cited and claims made in this paragraph , see FCFEP, Rejecting Medicaid Expansion Not An Option for Florida, July 2012
[xiii] FCFEP, The Other Beneficiaries: Florida Employers Stand to Benefit Immensely, Disproportionately from Medicaid Expansion, November 2012
By

– October 27, 2014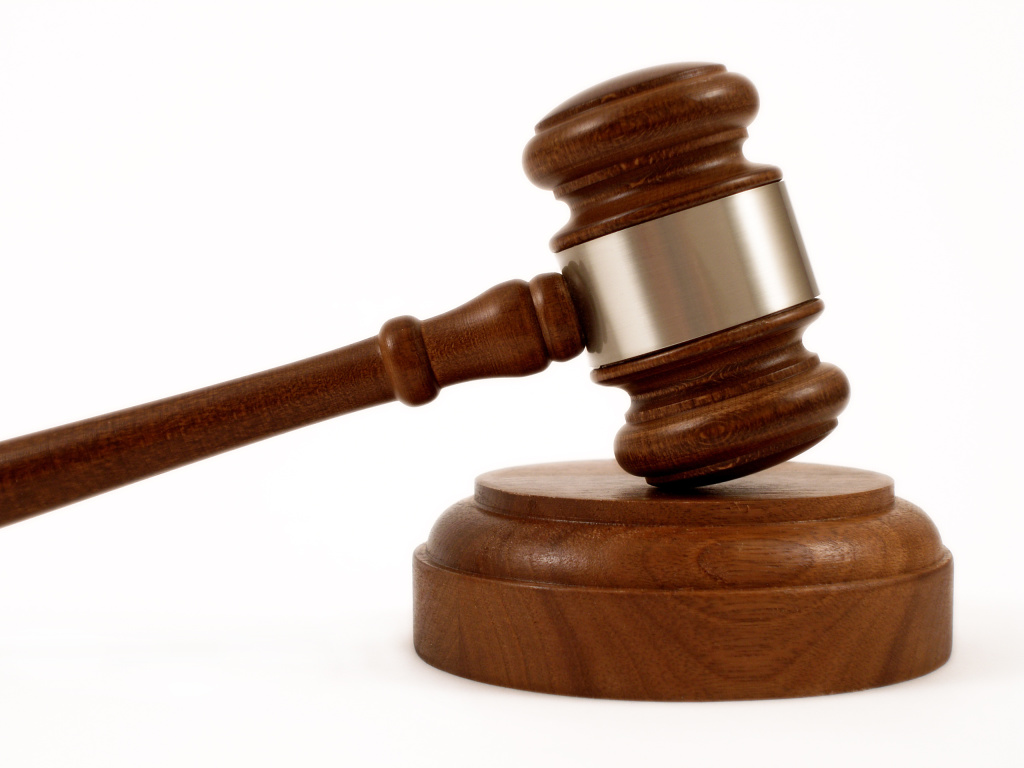 Every election season there are high and low profile races and sometimes it's the races that haven't captured the public's attention that will have the greatest impact.  This is the case with Amendment 3 dealing with judicial appointments of the Governor.  Why is this important? Judicial appointments have always been the responsibility of the Governor so what's the big deal when he appoints them?  This proposed amendment was placed on the ballot by the Florida Legislature and, as is the case with every amendment they put on the ballot, the devil is in the details.
The biggest problem with judicial appointments made by the Governor, if the Amendment 3 passes is that the Governor might not be the Governor anymore at the time that a prospective judicial appointment takes place.  Here's the rub.  By definition, a judicial office becomes vacant the day the new governor takes office. The appointment to a judicial vacancy should belong to that new Governor, but if this amendment passes, the appointment will be made by the one on the way out the door.
When we elect a Governor and place our trust in her/him, we trust that he will make judicial appointments that reflect our values. But if we lose confidence in our Governor and elect another, do we really want the loser making appointments as he leaves office?
OF COURSE NOT
If Amendment 3 passes and Rick Scott wins this election, he will be able to pack the Supreme Court in four years (when several retirements are expected) just as he terms out of office!  In the short term, this is a partisan power-grab and an attack by the legislature on the independence of the judicial branch.  Like other legislative attacks on that independence, Amendment 3 should be defeated.  Amendment 3, in substance, removes the power of a newly-elected Governor to appoint appellate judges and Supreme Court justices and instead vests that power in an outgoing Governor.
An outgoing Governor's last act should not be appointing judges to fill vacancies that will not even exist until that Governor leaves office. The people's newly-elected governor should appoint incoming judges and justices, just as he fills all other vacant government positions.
What Floridians are really being asked to eliminate is a critical protection built into the system. Currently, Floridians can hold a Governor seeking re-election accountable at the ballot box for his appointments. That accountability vanishes if an out-going Governor makes the appointments.
The goal of Amendment 3 is to disenfranchise and disempower Floridians by denying judicial appointment power to our duly-chosen constitutional representative.
It might not look all that important but Amendment 3 undermines the very heart of our democracy.